Memories of Seabrook Island: A Tribue to Elizabeth Stringfellow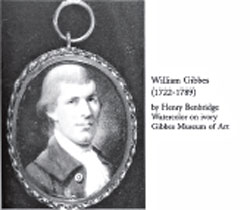 Seabrook Island just 30 minutes from historic Charleston, this elegant private residential community and resort is a paradigm of 21st century luxury living.
The island offers two championship golf courses, a well-equipped marina, restaurants and shops, a country club with 15 tennis courts, equestrian facilities and much more-from salt marshes and forests to miles of white sand beaches.
Specifically designed and built to capture the special qualities of low-key coastal life, Seabrook Island has no hotels or high-rise condominiums and bans franchise restaurants.
In many respects, this beach-front paradise appears to have arisen from the sea complete and perfect in its current incarnation.
However, for the resort visitor or potential resident eager to delve deeper into the story of Seabrook Island, a rich tapestry of history emerges.
One of the best sources for uncovering the hidden Seabrook Island is Elizabeth Stringfellow-s book, "A Place Called St. John-s," and its companion DVD, "Seabrook Island Then and Now."
A native of Johns Island, Stringfellow began researching Seabrook Island and Johns Island in the 1970s, while living with her late husband in Washington, D.C. She had access to an extensive private archive of the area, and she also had a special interest in this beautiful coastal region where she had spent her youth. Her family, the Andells, had once owned all of Seabrook Island, in addition to 100 acres of nearby Johns Island.
Stringfellow-s warm and personal tribute to the history of her ancestral home traces the story of Seabrook and Johns Island from the arrival of the Spanish in the 1500s to the first English colony in 1666 and more than 300 years as a rural, agricultural area, all the way to the present day.
" ... stately and abundant trees still line that thoroughfare. ... "
She notes that the island was named for Robert Seabrook, a British merchant who arrived in "Charles Towne" in 1697. A colorful and enterprising businessman, Seabrook was reputed to have been in league with some notorious pirates whose ships preyed on traders traveling to and from the Colonies. He was both convicted and fined but somehow managed to amass a fortune sufficient to secure 5,000 lush coastal acres by 1697.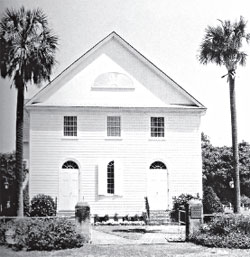 The year 1715 marked an unusual element of the Seabrook legacy. The Carolina Legislature, then in Charles Towne, decreed that the trees lining the primitive main thoroughfare from the city through Johns Island to Seabrook could not be removed or trimmed. They were to remain in place as a comfort to travelers on the road.
Today, stately and abundant trees still line that thoroughfare, known now, as then, as Bohicket Road.
As the Colonies moved toward independence in the late 1700s, Seabrook played an important role. The island proved to be an ideal landing spot for British troops and their mercenaries, many of whom eventually returned to Europe bearing tales of this wild and dangerous territory, home to venomous snakes and 16-foot alligators.
In the 1800s, Seabrook Island-s fertile soil brought forth thriving industries in rice, cotton and indigo and boats plied the waterways of the region, bringing these Carolina crops to markets foreign and domestic.
When war broke out between the Union and the Confederacy, the forces of the North came ashore at Johns Island and eventually billeted some 4,000 troops in the area. They also built tall, wooden signal towers, one of which is recorded in a rare Mathew Brady photograph obtained by author Stringfellow. But the towers proved useless when the rebels broke the signal code, and they soon became just one more relic of Seabrook Island-s history.
Elizabeth Stringfellow-s great-grandfather Charles, an immigrant from Germany, was the first Andell to seek his fortune at Seabrook Island. In 1876, his son, William, traveled south from New York City and also fell in love with the area. By 1878, the Andells were major South Carolina property owners, and the land remained in the family through much of the 20th century.
During her lifetime, Elizabeth Stringfellow saw Seabrook Island slowly change from a rustic, often primitive bastion of the past to an increasingly modern and accessible area of the fast-growing Carolina coast. The arrival of electricity in the 1930s helped the region make a quantum leap into modernity, as did the development of new and better roads.
But, as Elizabeth Stringfellow observes in her DVD history, much of Seabrook Island-s rich past is not far beneath its gleaming surface.
At the site of the elegant Bohicket Marina-not many years ago a rapidly eroding shoreline-you can dig almost anywhere and find pottery shards, arrowheads and other evidence of the indigenous people who lived and died on Seabrook Island as far back as 1,400 years ago.
Seabrook Island is a community with a very special place in the history of South Carolina.